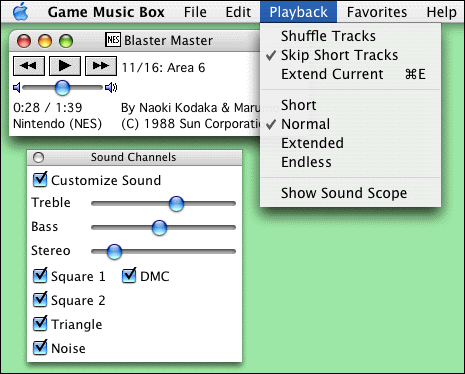 Game Music Box plays video game music files. It works with Mac OS X and Mac OS 9. Still fairly new; please report any problems.


It supports playlists, RAR, ZIP, and GZIP compression, batch recording to sound files, and uses an efficient band-limited engine for good sound quality and low processor load.



If you have problems, try the older Game Music Box 0.5.1b2.sit. Also, please link to this page rather than directly to the files, so I can move them in case I run out of bandwidth. Thanks!